Residential Fence Installation
Springfield, MO and surrounding areas
Why Choose Robinson Fence?
Robinson Fence is the name you can trust.
Your home is your sanctuary and your biggest investment. We get that. Adding a fence to your home provides not only security and property definition but also beauty.
The type of fence you choose is guided by the function you want from your fence as well as the style you prefer.
Fences come in all shapes, sizes, and can be made from many types of material. Our most common residential fences are made from wood, ornamental aluminum, vinyl, or chain link. We also offer a custom option. If you have an idea, share it with us and we can come up with a custom plan together.
We offer an online estimate, for convenience, but we always recommend a free, on-site personal meeting with our residential estimator. This allows you, as the homeowner, to discuss your wants and needs with our knowledgeable staff to choose the fence best suited for you!
Listed below are popular options. Click on the option you are interested in and browse the information and pictures of our past projects. We hope you find this material helpful in selecting your new fence, but as always, feel free to contact us for your free on-site, and in-person personal estimate. Our estimator will meet with you at your home to discuss your fencing needs and write up a written proposal. We look forward to working with you and giving you your own Robinson Fence!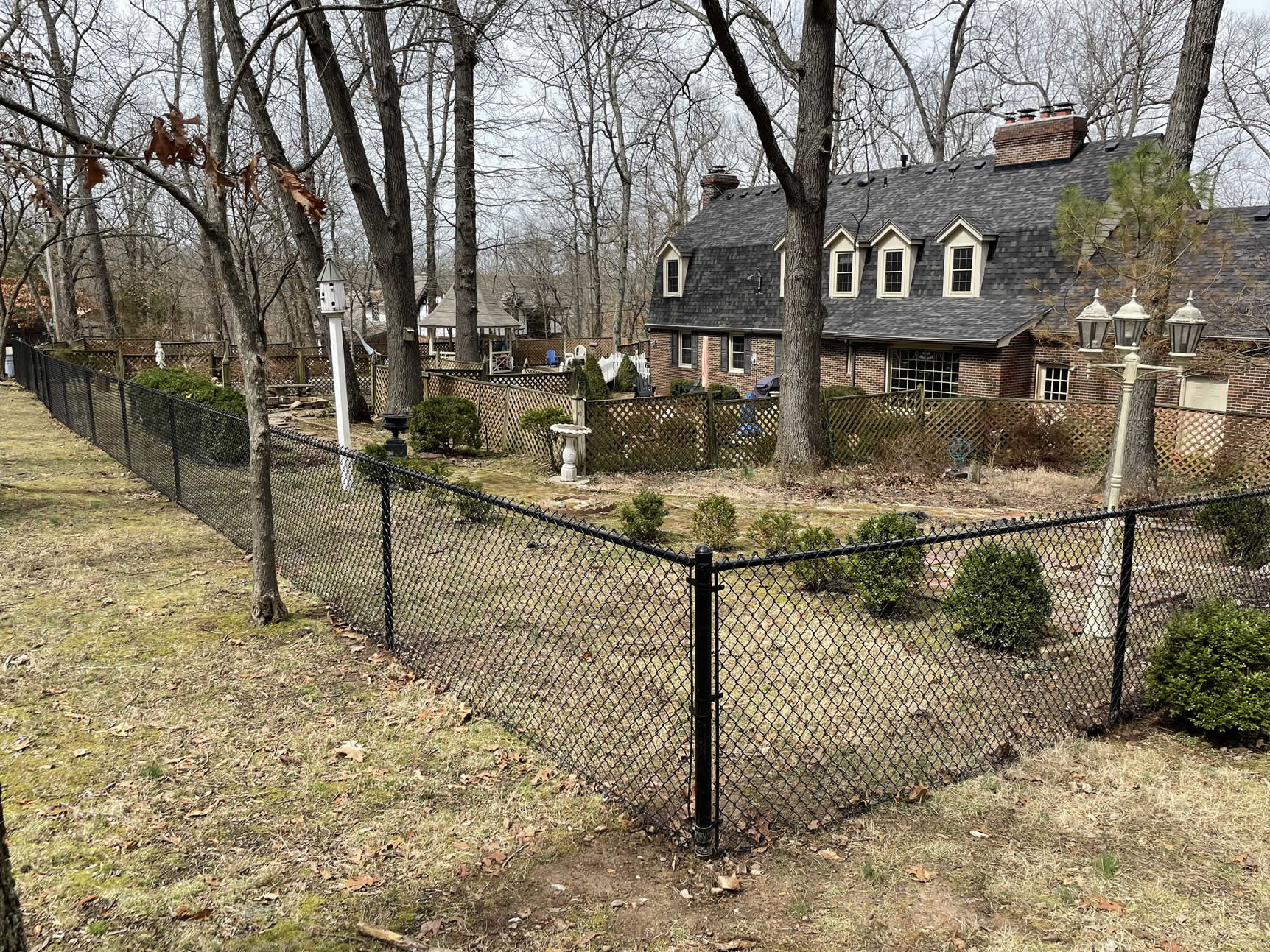 Residential Fence Installation
Visit our gallery below of previous residential projects. The sky is the limit – we just need your ideas to make your reality come true.