Thank you for your feedback.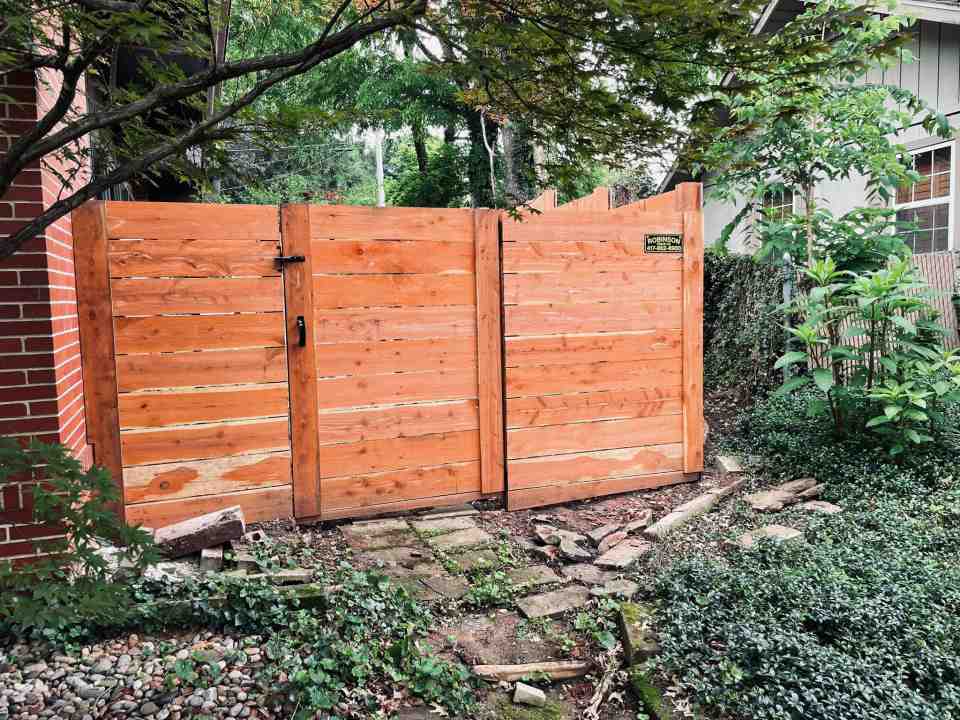 Thank you for your feedback.
Thank you for taking a moment to review your experience with us. Your feedback helps us in our pursuit to be the best we can be.
Did you enjoy your recent experience with Robinson Fence?

Yes – Robinson Fence is GREAT! or No – I'd like to speak to someone who can help resolve an issue.
"Robinson Fence Company installed a chain link fence around a school playground and also around our new track at our high school and did a tremendous job. The quality of work is outstanding. They moved at a quick pace to complete the install. They handled minor finishing touches on our walk-through to sign out. I appreciate the install crew and the great job they did. Both our playground and track facility look outstanding with the new fence installed. I highly recommend them."
Brad Hunter
R1 Superintendent | Windsor High School
At Robinson Fence we strive to make customers happy and would love to hear about your experience. Use the links below to leave us a review on Google and/or Facebook. We appreciate your feedback.
Here are some of the kind things customers have said about us.
I highly recommend Robinson Fence! Everyone I talked to was so knowledgeable and very nice to work with. My fence looks amazing!
Rob and Bill installed our fence and they did an amazing job. Very professional and quick. Didn't expect to get our fence for a couple days but we got it completed 4 days early and we are so thankful! Great job Robinson Fence and thank you to Bill and Rob again!
Great looking cedar fence; professionally installed at a very reasonable price. I've recommended Robinson Fence to many friends and family. It's been 5 years since we had our fence installed and it still looks great!
The on-line estimator tool was easy to use and accurate. The follow up visit by salesman was enjoyable and informative. Installation staff were very knowledgeable, fast, friendly, and did an amazing job! Highly recommend Robinson Fence!
Robinson Fence Company was able to meet deadline and finished the work on time. The fence was done professionally and I'm very satisfied with their work. I would recommend them and hire again for future jobs.
Stan was very knowledgeable and responsive. The installation team were friendly and efficient. They kept the work area clean and my new wood fence looks amazing. The gate feels sturdy with high quality hardware.
Stan, Justin, Chris and the rest of the team who installed my fence were excellent. The installation looks very nice and sturdy. My wife and I are very pleased with this company.
They started our job weeks earlier than they had anticipated (with most contracting jobs, start times are delayed, at least somewhat). My job was fairly large for a residential job, they said, and they had the old fence taken down and the new one installed in 5 days, and that included dealing with weather. We are extremely happy with all aspects of our experience with Robinson fence, especially the work ethic of the gentlemen that built our fence!
Excellent work! Many of our neighbors have stopped by to compliment our fence and we are very happy with it. We would definitely use Robinson Fence for any future needs - they are great to work with (shoutout to Stan!), professional, and inspecting their own work after it's been completed was a priority to them. Highly recommend!
I have known the Robinson Family for many years! When it was time to replace my fence, I knew to call Robinson Fence Company. I would know that I would be served with a reputable company providing honesty and a quality workmanship! This was proven to be true and I continue to enjoy my fence to support my backyard landscaping! Also our Home Owners Association has put in a beautiful secure Robinson Fence for our pool area! I would recommend Robinson Fence Company for your residential or commercial needs.
The crew was very courteous, experienced, and willing to listen to suggestions. All in all the whole experience was very nice.I will and already have recommend them to other people.
Fence was installed at a high quality, as it should be. But the customer service was above and beyond. They came out multiple times to answer my questions and listen to me change my mind on the details. Installation was always started and completed sooner than expected. Phone calls were always answered or returned quickly. They even ran into an issue with AT&T during the process, and they took it upon themselves to work it out the with company. No extra charges on top of our quote. Great experience from start to finish!
I needed to have my 20yr old 6ft privacy fence replaced. I would say there is at least 500 feet of fence in total and three gates – one 10' wide with double doors. I did my due diligence and chose Robinson Fence not only because of their low price, but they were very detailed in what they would be doing and was very good in communicating and setting expectations. They worked around my schedule and finished within the timeframe established. The quality of their cedar fence is superb, and as I mentioned they offered a great price because they own their own mill and pass on that savings to their customers. I have had so many compliments on my fence and I would highly recommend them to anyone. In full disclosure, since the time of installation I needed them to come back due to settling causing my back gate to not close.....they responded same day and took care of my problem without any extra cost to me. love their desire for customer satisfaction, I would use them again for any fencing needs.
We utilized Robinson Fence Company to install a 4 foot fence to help corral our kids. We loved the beautiful cedar wood used and the fence looks great. The crew was efficient and installed the fence when promised. The price we paid was lower than other bids received. I even referred Robinson Fence to my Dad who is the pickiest person I know. They installed a 6 ft privacy fence at his house and he is a satisfied customer as well!
We used Robinson Fence Company three years ago when we had our house built. They were professional all the way! They did quality work and by far the most reasonable price we found. Three years later the fence still looks great and we couldn't be more pleased! We would use them again in a heartbeat!
Very reasonable quote, and they did an excellent job on our fence. Their installers worked very hard in hot, hot weather and did a beautiful job. We could not be more pleased!
Robinson fence company was professional, worked with the slope of my yard to my preference and was timely on installation. 5 star customer service!
We've been very happy with our fence that Robison Fence Company put up for us...we've had it for 2 1/2 years and have been very pleased. The customer service was excellent. We would definitely call them again for any future needs!
The owners of this company are amazing and extremely professional. No other company will give you the family feeling like this company will
Beautiful product with great attention to detail. Very prompt service. Very competitive prices as well.
Great job , looks fantastic
Great staff and friendly customer service!
Top notch professional company
Stan was quick to respond to my emails, they didn't leave a mess any place. All of them very professional. We appreciate all they did and would recommend them to anyone.